Welcome to Our Web Site!
Enjoy browsing and learning about our dogs, puppies, and the Vizsla breed!
Learn about our breeding practices.
If you are interested in a puppy, please see our contact page for information on how to reach us.
If you are interested in leaning about the Vizsla standard, please visit our FAQ page.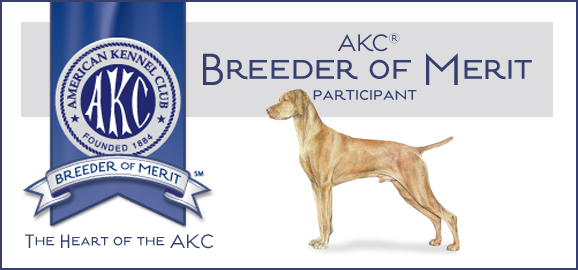 SIENNA POINTE NEWS

Happy 7th Birthday to our gorgeous Kalei X Brick babies: Carly, Glory, Harley, Kobe, Penz and Roxy!!! MORE...

July 4th! Happy 9th Birthday to Indy, Rocket, Lambeau, Libby and Belle! Celebrate! MORE...

June 15th WOW! Ten years old! Happy Birthday to those SWEET Jolie X Chase babies: Bella, Jenna, Maggie Mae, Little Gerry, Koros and Tater!!! MORE...

May 27th! - Happy 7th Birthday to our sweet Jenna X Brick babies: Pete, Xena, Sophia, May, Sedona, and Kona! MORE...

God bless sweet "Renny", Kalei X Kirby, February 2, 2007 - May 21, 2017. Renny was loved dearly by Lisa and Sean Olson and his canine and feline friends! Thank you. MORE...