Welcome to Our Web Site!
Enjoy browsing and learning about our dogs, puppies, and the Vizsla breed!
Learn about our breeding practices.
If you are interested in a puppy, please see our contact page for information on how to reach us.
If you are interested in leaning about the Vizsla standard, please visit our FAQ page.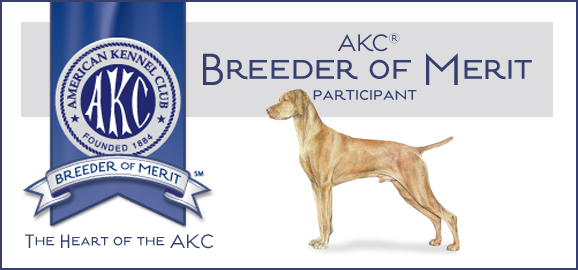 SIENNA POINTE NEWS

God bless sweet "Renny", Kalei X Kirby, February 2, 2007 - May 21, 2017. Renny was loved dearly by Lisa and Sean Olson and his canine and feline friends! Thank you. MORE...

May 13th! Happy 11th Birthday to Szuka, Bailee and Kylei, And sweet Hannah in Heaven! MORE...

May 7th - Happy 10th Birthday to our sweet Kiira X Brick puppies: Maggie, Kodi, Sandor and Winston, and sweet boys Denver and Rally in Heaven! MORE...

Thank you, Sharon and Carl Misiak and Judy Hetkowski from the bottom of my heart for my sweet "Kiira", Sunnyside Dawn's Charisma JH ROM (March 27, 2002-April 29, 2017). Kiira stole my heart at 8 weeks old when I offered to watch the "Yellow Girl" while Sh MORE...

March 27th - Happy 6th Birthday to Jenna and Dreamer's girls Ruby and Penny! MORE...