Welcome to Our Web Site!
Enjoy browsing and learning about our dogs, puppies, and the Vizsla breed!
Learn about our breeding practices.
If you are interested in a puppy, please see our contact page for information on how to reach us.
If you are interested in leaning about the Vizsla standard, please visit our FAQ page.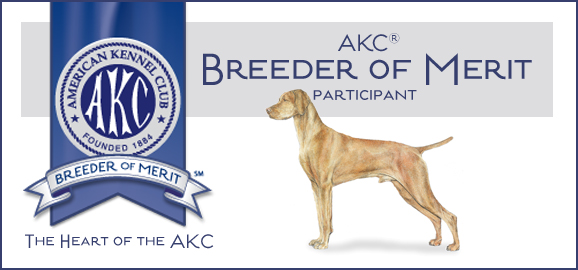 SIENNA POINTE NEWS

Dec 15th! Happy 9th Birthday to our sweet Jolie X Brick puppies! Mosby, Fury, Zoylti, Elsa and Bailey! MORE...

Sept 15h - Happy 2nd Birthday to our sweet Finley X Vladimir babies: Andi, Dani, Jogi, May, Pitzur, Rosie, Shiloh and Zoey!!! MORE...

Happy 1st Birthday Mari the Wirehaired Vizsla Girl! You are silly!!! MORE...

Happy 1st Birthday to the Carly X Sky babies, Annie, Flyer and Tunde! Congratulations on all of your early accomplishments! MORE...

God Bless sweet Chase, who crossed over the Rainbow Bridge today at 12.5 years old. Sweetest boy and Dual Champion! MH and CH! Please kiss Jolie and all of the other awesome Vizslas, Chase! MORE...